This time the Navratri in October is coming on October 7th Thursday 2021. Till nine days Mata's all nine forms will be worshiped till each nine-day by day. It is celebrated in several parts of India with outmost faith, trust, and enthusiasm they believe that their wishes will come true, the evil of their life will be finished as Durga maa vanishes the evil, it is believed that she will remove darkness from one's life and fill it with outmost light, peace and positivity. Each of the nine forms of Mata Vaishno Devi is worshiped each nine – days. there are different – different beliefs towards different goddesses on each day. it is believed that Mata comes on earth in these nine days to listen solve problems and bless people who worshiped her till nine with full trust, faith, and belief. Any worshiper who has started worshiping Mata has always got their problems solved when done in the right way. She has the heart of a mother, she is believed to protect her child from evil. Garba is also celebrated in many parts of Gujrat and Ahmedabad it is a tradition to show enthusiasm and joy in the festivity, Garba and dandiya is a form of dance to impress goddess and to enjoy the festivity.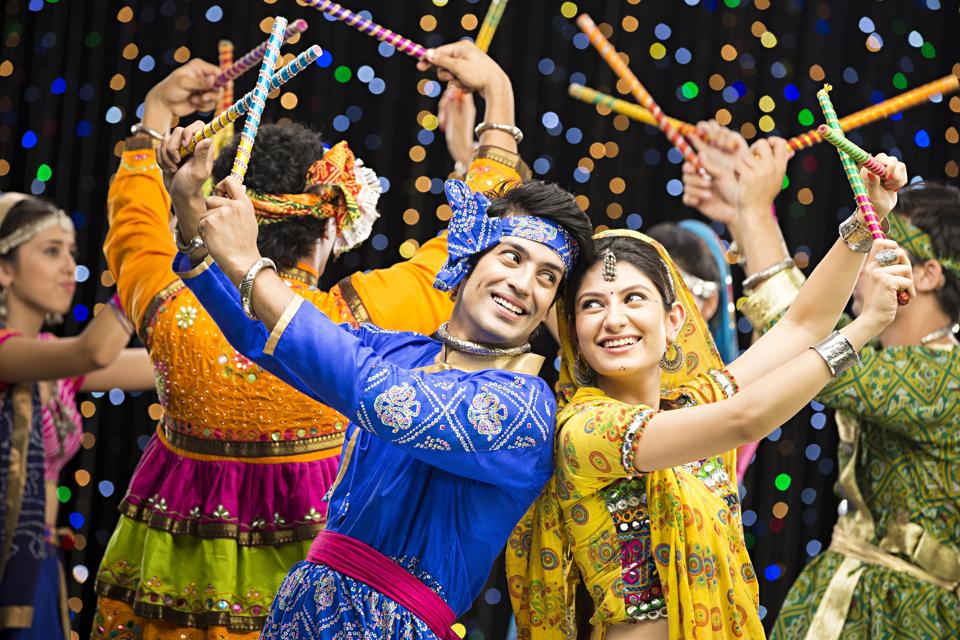 in believed that goddess Vaishno Devi resides in Katra a city in Jammu where Mata Vaishno Devi fought with lord Bharav, whosoever goes to Bhavan in Katra their all problems get solved and they get peace in mind and life. Navratri is made with full joy and enthusiasm in Bhavan. Bhavan is decorated with different types of flowers. Bhavan is opened every 24 hours all 368 days for its worshipers. In Navratri, Bhavan is a must to visit for its worshipers, it is like heaven, there is a huge crowd though but it is absolutely worth it.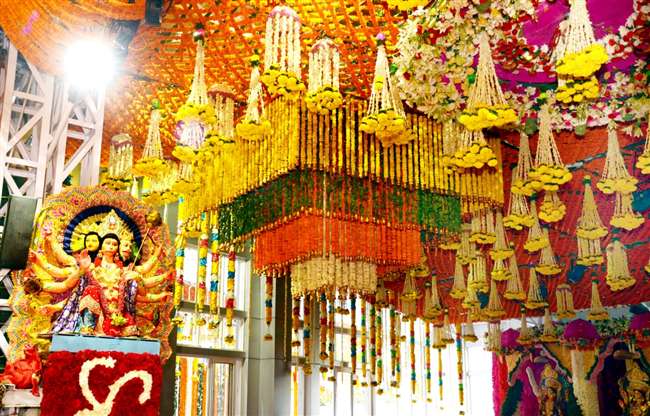 Navratri is celebrated with joy and enthusiasm for nine days; Goddess Shailputri on Day 1, Goddess Brahmacharini on Day 2, Goddess Chandraghanta on Day 3, Goddess Kushmanda on Day 4, Goddess Skandamata on Day 5, Goddess Katyayani on Day 6, Goddess Kaalratri on Day 7, Goddess Mahagauri on Day 8, and Goddess Siddhidatri on Day 9.
Worshipers may celebrate Navaratri's end day on Ashtami or Navami, it is up to one's tradition. On the day Navratri one has to wake very early. First thing is to make a feast to offer mata mata Vaishno Devi in Arti. In a feast, one has to make wheat flour puri, chickpeas Sabji, and wheat flour made halwa and some raw coconut along with it.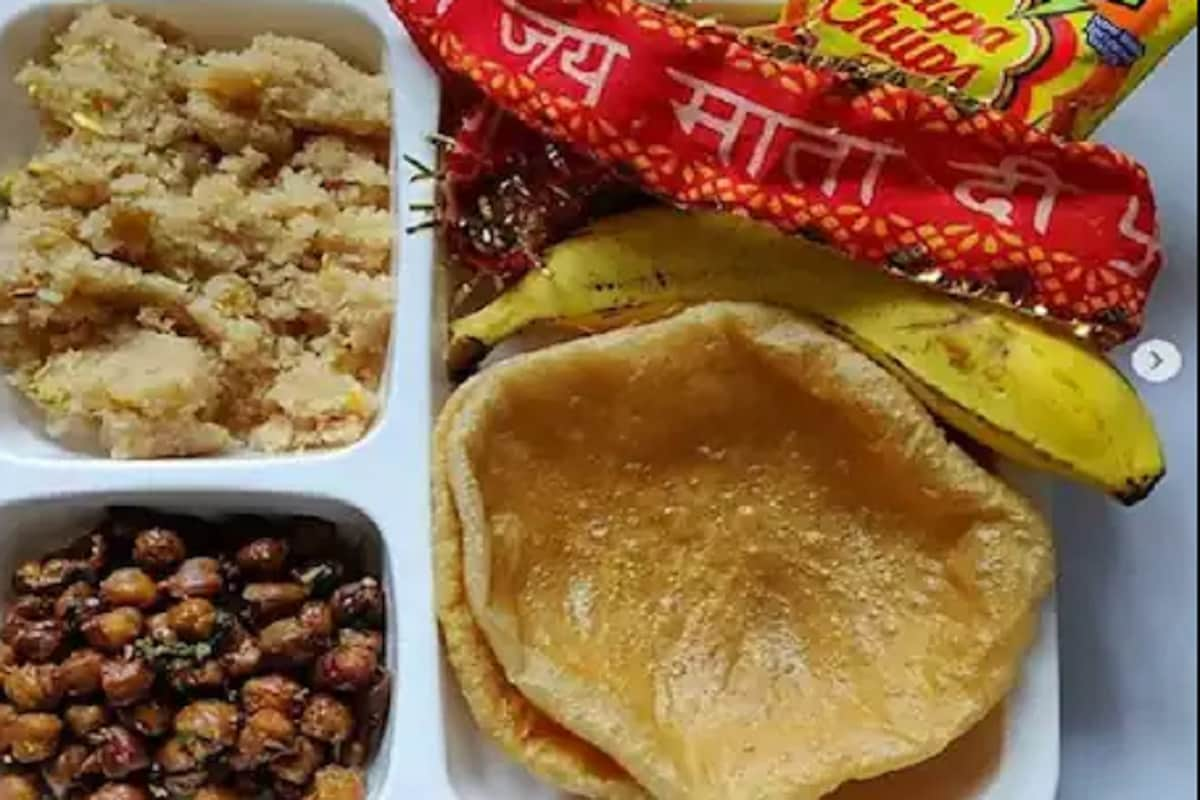 The next step is to prepare for arti, worship goddess Vaishno Devi with incense stick and butter lamp, and sing, chant, bhajans, and kirtan of goddess Vaishno Devi. Then the feast which was made earlier now has to be offered to the goddess Vaishno Devi and the worshipers cant break their fast till Kanjaks has not eaten the feast. After the arti worshipers have to place Kanjaks.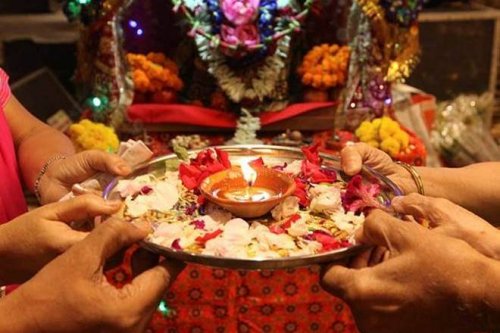 The next step is to do Kanjaks, Kanjaks are called to be the girl kids their feet are washed and them moli a red thread is tied on hand and a sindur tikka on the forehead is also done. it is believed that God resides in kids so according to this, girl kids are believed to have a goddess in them, people make girls eat the feast and also people give gifts to girls. there should nine girls which are believed to be the nine forms of Mata Vaishno Devi and also a boy should be there. nine girls and one boy should be there, the boy is assumed to be lord hanuman Ji. if this condition gets right then it is believed that puja is complete and then you can finish your long fast of nine days, one has to keep fast till nine days. on the ninth day after Kanjaks eat feasts and after eating the feast they give blessing and go to their home and then you also have to eat the same feast made for Mata. and then the puja is said to be complete and then after doing everything right one can get whatever they want if they worshiped goddess with full faith and in right steps arti has done.